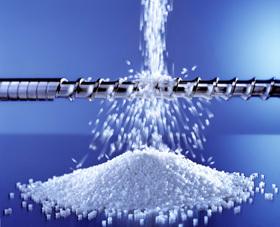 Syntex offers to the market a wide range of additive masterbatches for applications including raffia bags, lamination, bags, liners, big bags, monolayers coextruded films, blown and injected products, etc.. Based on its large experience in supplying raw material to the plastic industries , Syntex aims to offer the best solutions for their customers, at a competitive cost.
Among the main additive concentrates used in its line of masterbatches, include:
– Processing aid – higher productivity, lower adherence
– Antislip – reduces the coefficient of friction COF-
– Antiblock – reduces the adhesion between the surfaces of the film.
– Antistatic – prevents the buildup of electrostatic charge on the product.
– Antifiberrlating – suport in the stabilization of the production process of raffia.
– Antioxidant – retards thermodegradation of the polymers during processing.
– Anti UV – protection against UV action increasing the life of the product.
– Optical brightener – used in monolayer and coextruded films, this additive provides the surface gloss due to light absorption of low frequency.
– Purge – promotes cleaning extruders and injection molding machines, reducing machine downtime.
– Flame retardant – delays ignition and slows the formation of smoke and burning (for polystyrene).