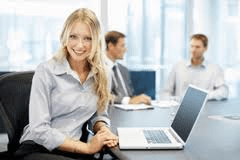 Founded in 2006 by Luiz fernando Valente after gathering an extensive experience in import and export of machinery, parts and supplies for more than seventeen years, Syntex began its activities by offering integrated solutions in outsourcing, international Iogistics and customs clearance.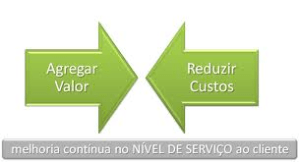 The sourcing services offered by Syntex have been ensuring to our customers , lower acquisition cost of imported products, improved efficiency in purchasing rocesses and optimization on the application of the purchased items.
Syntex has invested constantly in management tools, developing a proprietary system called e-Syntex that allows our customers on-line monitoring of the import process , control of inventory costs per product, sales price composition .This system might be fully integrated with existing enterprise softwares from our customers.
In the middle of 2008 year, Syntex was certified by Duns & Bradstreet as a reliable company. Based on the recognition of our customers, and with offices strategically located in Santos and Itajai, the company obtained the tax benefit called PRO EMPREGO granted by the state of Santa Catarina. This incentive is based on the differential tax treatment for imports of all materials released into Santa Catarina's port and airport, providing a significant reduction in the final cost of the imported product.
Expanding its portfolio of activities, a new business unit was created in 2008 year. Syntex has solidified itself in the market as one of the largest supplier of raw materials for the plastics industry, with significant growth over the past four years.
Throughout 2009 year mutual cooperation agreements with renowned petrochemicals worldwide were signed, improving our market share of conventional thermoplastic resins ( polyethylene, polypropylene and PVC ) , compounds for insulated wire and cable insulation, molded products,masterbatches etc…
With the strong demand for construction materials in Brazil, Syntex developed significant agreements with the largest manufacturers of flat and long steel, profiles and beams in Turkey and China Aligning with the sustainability issues Syntex began to provide the PHA and PLA resins produced from renewable sources. These products are biodegradable and compostable, which allow a better balance and reduced CO2 emissions.
Due to our strategic positioning in the market Syntex started to offer the biosynthetic wood, commonly called WPC or wood plastic in the beggining of 2011 This product is fully recyclable and replace the wood with the advantage of being impermeable , immune to pests and greater durability than conventional wood.
In order to support our customers in Latin America we recently opened Syntex America Corporation in Miami, Florida, with the main objective of providing greater convenience to our customers for new products and logistical support.
Fully meet the needs of our customers, offering excellence and speedy delivery of their products and services in foreign trade, in order to exceed their expectations.
Achieving leadership in the Brazilian market in providing raw material for plastics industry and construction, profitability and commitment to sustainability.
Investment in the professional qualification of our team
Operational Excellence
Reliability and Security
Profitability
Sustainability